"I've very sensitive labial skin: irritated by soaps, toilet paper, swimming, hot water... This moisturizer is great at soothing"
—Emmie, Post Menopause
From unhappy, dry, and sandpaper to silky, smooth and feeling good. That's Cleo.
Cleo is a 100% natural labial balm to moisture and soothe "your other lips".
Cleo is chemical-free, water-free, pH optimized and helps maintain and restore your delicate labial skin's natural flora. Ideal for daily use or as needed. Get the most silky, lovable lips ever.
Cleo is the balm for all women with dry "other lips", at all ages
.
Cleo soothes, moisturizes, balances the pH and supports the skin flora and the natural skin barrier of the labia.
Works Cleo is recommended by leading Pelvic Health Therapists in North America.
What is Cleo ?
Damiva's Cleo is a natural labial balm. The formula for Cleo was developed to be 100 percent natural, with a pH balance between 5 and 5. 5 to match the pH value of women's labia. Cleo is chemical free, water free, and helps maintain or restore your skin's delicate natural flora.
Cleo is not like any other moisture or lubricant that you've tried. Cleo is about your skin in the most sensitive genital areas. Your skin is alive. Cleo contains no water or alcohol that would damage or dehydrate skin over time. Instead, Cleo contains emollient plant butters and hyaluronic acid, a moisturizer manufactured naturally by the body.

Who should use Cleo ?
Cleo helps women who have labial dryness or genital dryness.
Although loss of labial skin moisture is most common among women who are menopausal, it can also affect younger women.
Labial dryness can occur for a number of reasons, including cancer therapy, after menstruation, postpartum, while breastfeeding, and during perimenopause and menopause.
It can also occur as a side effect of taking certain medications, such as oral contraceptives, antidepressants, and antihistamines. Or after certain activities, for example swimming.
Cleo is for all women with labial dryness at all ages.
Cleo would be perfect for you, and all you can do to know that for sure is to try it for yourself.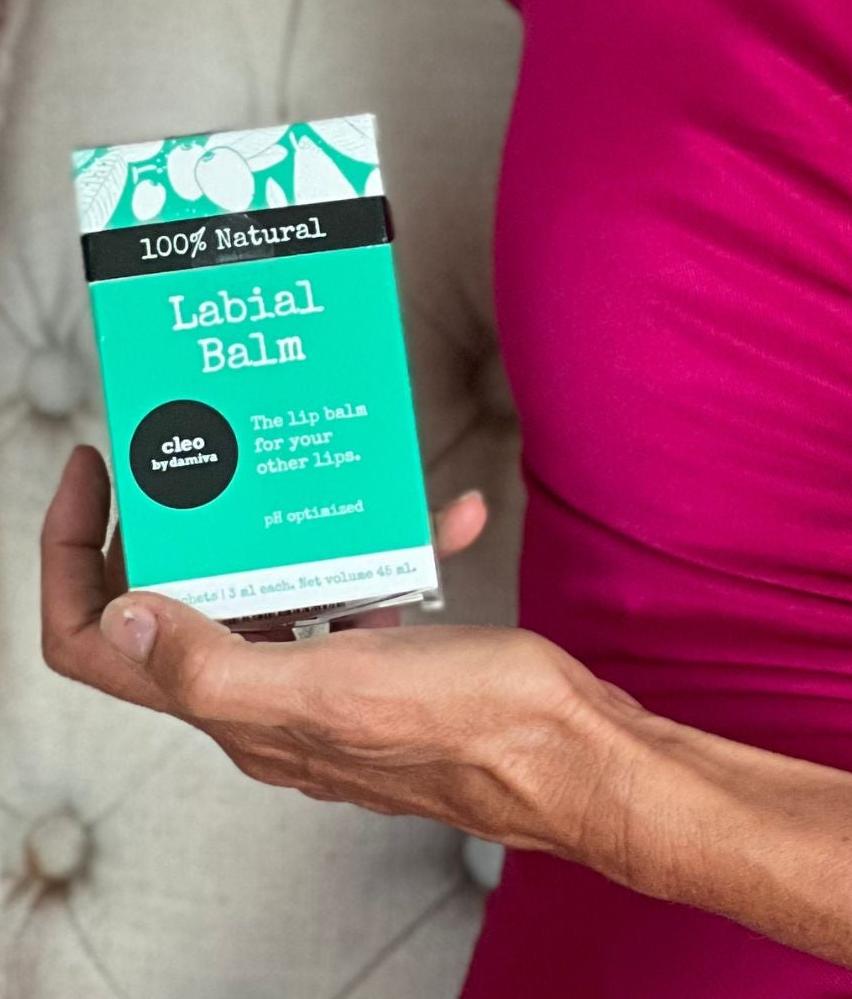 How to use Cleo
Dryness will affect women at one point or another in their lives. Cleo is ideal for daily use or however often you need it. You can use it for the sensitive genital areas, the labia, the perineum, and the introitus.
Cleo comes in boxes with individual discrete sachets. Each sachet has a generous amount for one time use.
This is not only very hygienic, it also makes it easy for you to take Cleo with you wherever you need it. When you're going swimming, when you're going for a weekend trip, Cleo's always with you.
Because Cleo is 100% natural, the consistency changes in different temperatures.
For a balm-like texture, just place your Cleo sachets in the fridge or freezer for 5-10 minutes.
For a serum-like texture, warm Cleo up in your hands or a warm place for 1-2 minutes.
"Women in menopause: it'll change your life."
The comfort. The silkiness. It's just a wonderful product. I really hope that more women who are in menopause know about this because it'll really change your life. I really love this product.
Nada S., Toronto
Cleo contains eleven 100% natural ingredients, and nothing else. Chemical-free. Water-free.
Cocoa butter is an excellent moisturizer, helping to lock in moisture and improve the skin deeply, leaving it soft and supple. Cocoa has a soothing effect on the skin and helps reduce irritation. Cocoa supports the skin's protective barrier function to hold moisture in.
Kokum seed butter is highly moisturizing, helping to restore dry and damaged skin. It contains a rich blend of fatty acids which nourishes the skin. It supports skin's elasticity, and it support the skin's healing abilities. Kokum is also soothing.
Shea olein, a type of shea butter, offers moisturizing and soothing properties, antioxidants, and supports barrier protection to shield skin from irritants and pollutants. It is gentle and can enhance comfort in these delicate areas.
Sunflower oil is known for its moisturizing properties and its ability to support the skin's barrier function, helping to defend against irritations and infections. It provides vitamins and fatty acids, which can nourish and protect the skin.
Argan oil is extracted from the kernels of the Argan tree and is renowned for its nourishing and soothing properties: it is highly moisturizing, and Argan oil is promoting elasticity while being very gentle on sensitive skin.
Borage oil can be a potent moisturizer, and be beneficial in preventing dryness and irritation in sensitive areas. With its essential fatty acids which can nourish the skin and maintain its health, promoting a soft and smooth texture.
Apricot kernel oil is known for its emollient and nourishing properties. It contains vitamins A and E, which promote skin health. It aids in maintaining skin elasticity by helping to nourish and moisturize the skin. It is gentle.
moisturizing properties that may aid in reducing skin dryness, helping to keep the skin hydrated. It supports the skin's natural barrier function and can help improve the texture of the skin, possibly promoting a smooth and soft surface, which is vital for the delicate skin in the labia area.
Sucrose maybe a surprising ingredient. Many of us know that if we *eat* sucrose, that it's bad for us. However, when we *apply it topically*, the opposite is true. Sucrose in a topical vaginal product, actually feeds the right bacteria.
Sea buckthorn extract provides nutrients such as vitamins, fatty acids, and flavonoids. It helps nourish and moisturize the skin, aiding in maintaining hydration and soothing effects of dryness.
Hyaluronic acid, a substance naturally found in the skin, is known to hold a substantial amount of water. Due to its hydrating properties, it may offer a soothing effect on sensitive skin, helping to reduce discomfort.
"They love both.
I love both actually myself!"
DR. JUSTINE ROPER, PT, DPT
on her & her Patients' experiences with Mae & Cleo.
Dr. Justine Roper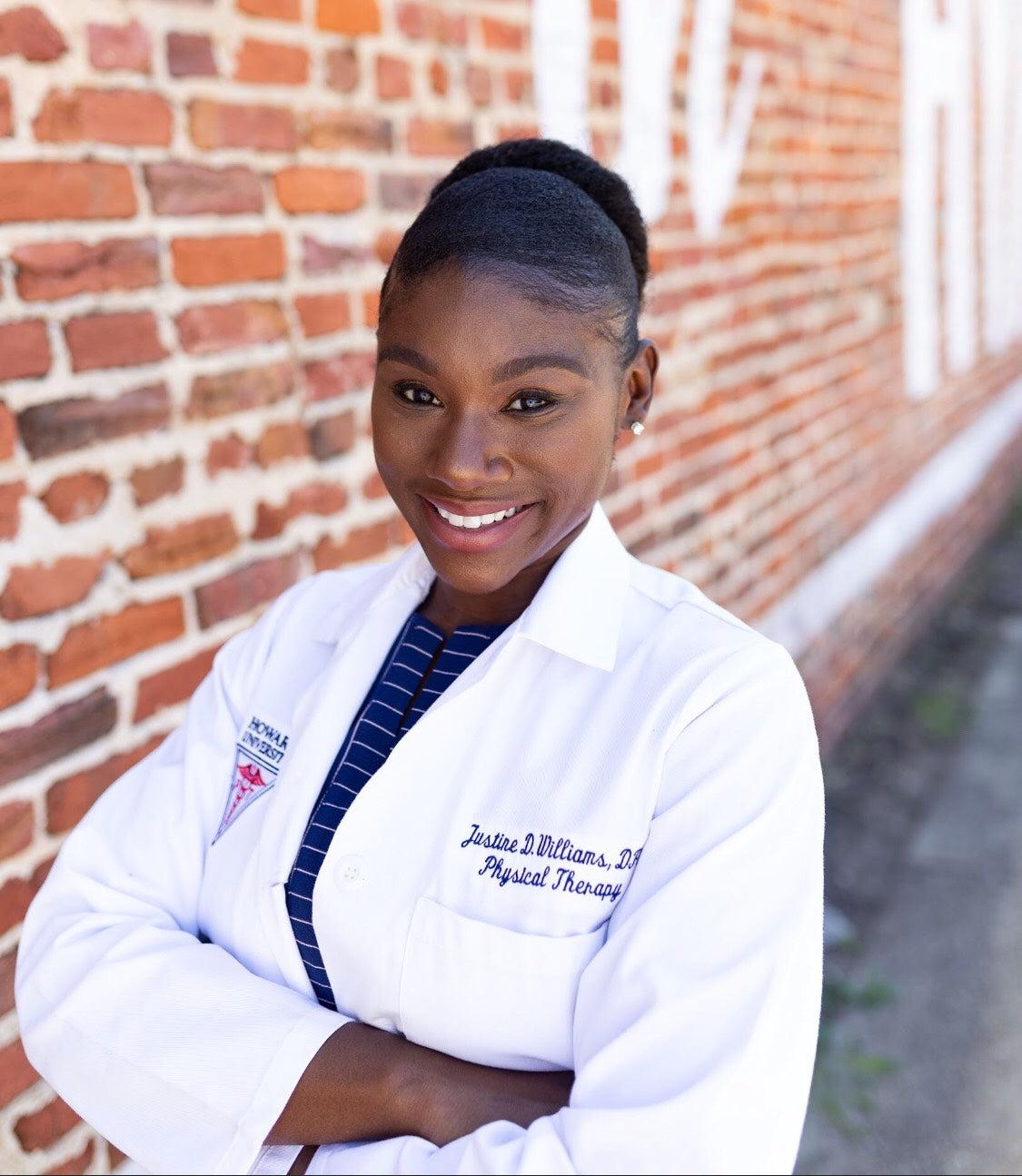 You'll love it, try it.
This labial balm is one that I use myself. And I highly recommend it to any of my patients, especially to those who are post menopausal and having dryness issues. You'll love it, try it.
LOLA R., Pelvic Health Physical Therapist
"Helping with different pH balances or dryness or itchiness without chemicals, that is really great."
A lot of my patients come in with, different pH balances or issues with dryness or itchiness or discharge. To have a product like Damiva without chemicals to help reduce that is really great. I'm really excited about the Damiva products.
SARA O, Pelvic Floor Physical Therapist
I think it will help you as well.
I am post menopausal and I have vaginal dryness. I am an ideal candidate for using Damiva Cleo to help with vaginal dryness. I recommend it to my clients. I pass it out in the clinic.
And I think it will help you as well.
Jean L.,
Pelvic Health Physical Therapist
"Love their products for helping lubricating the vaginal tissues and sexual intercourse"
I love Damiva products for my clients.
We have found that Damiva products are super helpful for our clients, especially who are suffering from vaginal pain or dryness or pain with intercourse.
They love their products for helping lubricating the vaginal tissues and sexual intercourse. It's a fabulous product. I cannot say enough good things about this company.
BECKY PARR
Owner & Chief Physical Therapist of Resilience Physical Therapy
Get Your Bloom Back.
Every woman deserves to feel good about herself, to radiate joy and confidence, to feel healthy, vibrant and vital from head to toe, and yes, even "down there."
Mae & Cleo are more than just a vaginal & moisturizers; they're your allies for intimate natural health, rediscovering joy, cultivating comfort, and even igniting sparks of intimacy and rekindled romance. They are your companions in rejoicing in your femininity at every stage of life.
Make Mae a part of your nightly ritual and let the all-natural ingredients work their way for you. Take Cleo whenever needed for immediate effect. They have been called a true life-saver, a game changer, a beacon of hope and savior of sanity by women for one reason: They got their bloom back with Mae and Cleo.
They'll help you get your bloom back, too.
FREQUENTLY ASKED QUESTIONS
Join the water-free, chemical-free Revolution!
For years, chemicals ruled the fem care and cosmetic industry. But now, women in from every chapter of life are asking for change.
These woman have seen their friends and loved ones get sick and suffer because their chemical loads are too high. Doctors have counseled them to go chemical free in their skin care routine.
So they want safety. Safety is not a privilege; it's a right. Every woman deserves products free from hormone disruptors and harmful chemicals. It's not just about looking good; it's about genuine health, authentic beauty, and unbridled joy.
A new community emerges. Women who want to live in tune with their natural rhythms. They're not just following a trend; they're leading a revolution. As a pioneer in the industry, Damiva offers what women have been yearning for: 100% all-natural, chemical-free fem care and cosmetics.
Thousands have already switched. They're choosing undiluted, chemical-free products. The result? A renewed sense of healthy beauty, of feeling good in your skin, and getting the boom boom back into your life; proving age is just a number.
In this movement, with Damiva at the helm, skin and fem care are being reborn — universal, timeless, and pure.
What are people saying about Damiva Cleo?
100% SATISFACTION GUARANTEE